Wuzhishan was formerly the capital city of Hainan Li and Miao Autonomous Region. Founded in 1987 (under the name Tongza, the name was changed to Wuzhishan City on August 18, 2001), it covers an area of 1169 sq. km. It is named for the nearby mountain, the highest in Hainan. Wuzhishan has a typical tropical climate, with an average temperature of 22.4º C (72.3º F). It's around 25º C (77º F) in the summer and 17º C (62.6º F) in January. The area is a natural oxygen bar. It's cool in summer and warm in winter, which is rare to find not only in Hainan, but also in China. Wushishan means "Five Finger Mountain" and the views of the nearby mountain are breathtaking. The Li and Miao minority groups are concentrated here, and it's the best place to learn more about their unique ways of life, including the local cuisine!
Wuzhishan not only has four different seasons a year, it can have four different seasons in a day; a cool morning, hot midday, warm afternoon, and cold night. Wuzhishan is a great place to escape the heat or cold, and a great choice for holidays and recreation.
Local attractions include: Yahu Terraced fields, Chubao Li minority village, Wuzhishan Mountain, the Wanquan River, the Hainan Institute of National Tapestry, the Hainan Minority Museum, and more.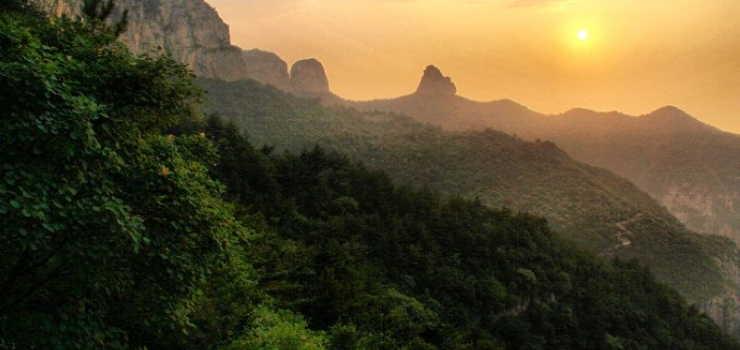 City Information
Best Travel Season:
All year round
Climate: Wuzhishan has a comfortable climate, warm in winter and cool in summer. The fresh oxygen filled air is rejuvenating. The city has been called a "Natural Air Conditioner", the "Summer Palace of the South", a "Cool Resort in Tropical Zone", a "Natural Oxygen Bar", "Jade Mountain City", a "Green Treasure House", "Nature's Garden", "Fairyland on Earth, Earthly Paradise" and "Health Preservation City of China". Wuzhishan National Nature Reserve Park is a large area of protected land to explore.
Notes:
Tourist information and complaint hotline: 86+0898—86623023 12301 (24-hour servicice)
Wuzhishan Bus Passenger Terminal: 86622857 
Tour Price Info Hotline: 12315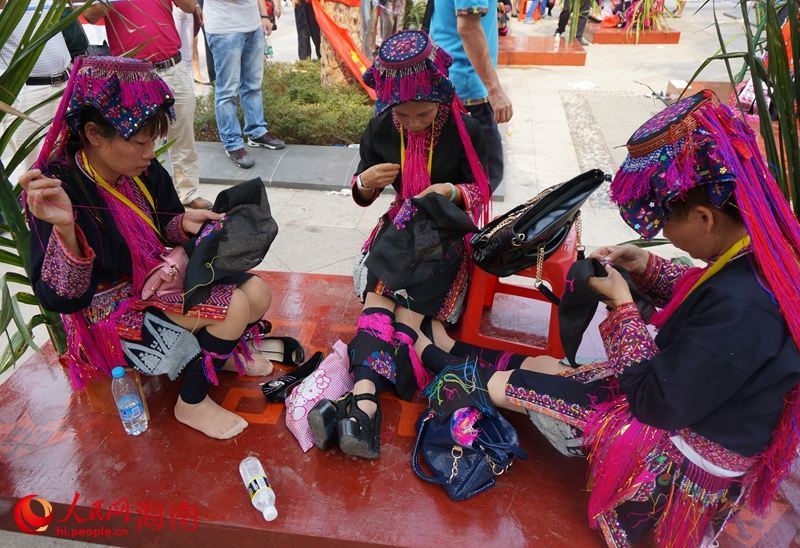 Transportation Information
Roads:
Central Expressway: Haikou-Qiongzhong-Wuzhi Mountain, 213km
East line: Haikou-Sanya-Wuzhishan, 328km
West line: Haikou- Danzhou-Baisha-Sheyun-Wuzhishan, 328km
Sanya-Wuzhisjan, 65.9km
Travel Tips
It's important to be able to speak some basic Chinese or have a guide who can in Wuzhishan, as very few locals speak English.
River Rafting tours are available:
Wuzhishan Tianhu Rafting Company:
Telephone: 0898 8655 9288
If you plan to climb the mountain, be sure to start early in the morning in order to have enough time to reach the top and return before dark. You should carry plenty of water and snacks for energy with you. The mountain is 1,867m (6,125 feet) high, so this climb is fairly rigorous and should only be attempted by active and healthy climbers.
ATTENTION! International travelers wishing to hike up Wuzhishan Mountain may be required to obtain a special climbing permit. The permit can be obtained by one of the following three methods:
Apply through the China State Council or China National Forestry Bureau

http://english.gov.cn/statecouncil/

http://english.forestry.gov.cn/

Sign an agreement at the Hainan Province Foresty Department

http://lyt.hainan.gov.cn/

Inquire at the Wuzhishan Yatai Rainforest Resort for assistance in obtaining the required permit

Wuzhishan Yatai Rainforest Resort Website

Phone number: 0898-86665555

E-mail: ythotel@qq.com
The Hainan Minority Museum in Wuzhishan City is not well known, but is worth visiting. There are no admission fees and the exhibits showcase the tools, clothing, art, and lifestyles of Hainan's minority groups.
Updated: 4/23/15