Sanya is Hainan province's most popular tourist destination, and has seen incredible growth and development in the last several years. There are many exciting things to do and see here, including a water park, helicopter rides, scuba diving, duty free shopping, aquatic buses, exciting shows, great seafood, luxury hotels, cruise ships, and more!
Sanya is located at the southern boundary of China, bordering Lingshui County in the east, Baoting County in the north, Ledong County in the west and South China Sea in the south.
City Information
Best Travel Season: September to April is the best time to travel to Sanya.
Climate: Sanya has a tropical monsoon climate, with no large change marking the seasons. Sanya enjoys a long summer and a very mild winter. There is, however a clear difference between the dry season and wet season. The city gets 1900-2100 hours of annual sunshine; and plenty of rain, with an annual precipitation of 1960-2400mm. The average annual temperature is 23.1 - 23.6º C (73.5 – 74.5º F), and average temperature is 27-29º C (80.6 - 84.2º F) in the hottest month of July, and 16-18º C (60.8 – 64.4º F) in the coldest month of January. The sunlight is bright all year round, and typhoons are mainly concentrated in July-September. Winter is the most popular time for tourists to come to Sanya to escape the cold weather.
Travel Tips: Wear light breathable easily drying clothing that can absorb sweat. Don't forget to bring swimsuits, sun hats, sunglasses, and sunscreen. Hotels will provide towels and shower shoes. Beware of pickpockets. Pay attention to your personal belongings and to the people around you for your own safety.
Many taxi and tuk-tuk drivers get kickbacks for bringing tourists to particular restaurants, so be sure they are taking you where you want to go. Some restaurants overcharge tourists, especially for seafood, so check prices carefully before ordering and paying the bill.
City bus fares were raised to 2 yuan on September 11th, 2013. Rechargable IC cards can be purchased for use on city buses, which will provide a 30% discount.
Local products: Sanya is known for pearls, coconut products, and tropical fruit. Souvenirs are available everywhere.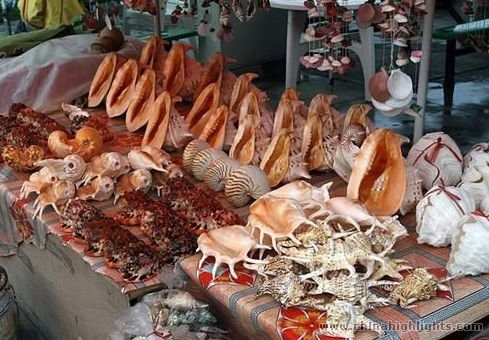 Sanya's total area is 1919.58 sq km, with an urban area of 38 sq. km. It's 91.6 km long from east to west, and 51 km wide from south to north. There are high mountains to the north of Sanya, and the sea lies to the south. Sanya's topography gradually inclines from the north to south. Sanya boasts a 209.1 km long coastline, and has a total of 19 harbors. The main ports include Sanya Port, Yulin Port, Nanshan Port, Tielu Port and Liudao Port.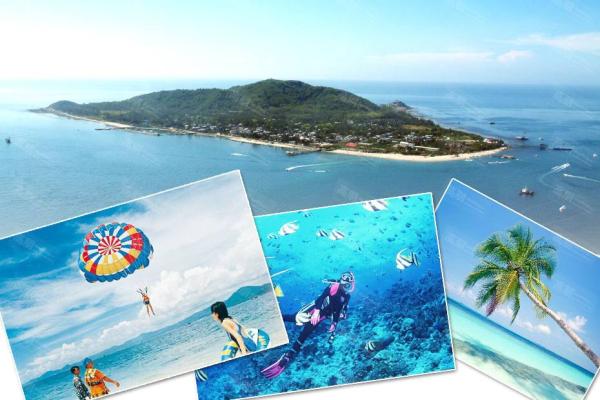 Sanya's main bays are Sanya Bay, Haitang Bay, Yalong Bay, Yazhou Bay, Dadong Sea Bay, and Moon Bay. There are 40 total islands, including 10 large islands. The largest islands are West Island which is 2.12 sq. km and Wuzhizhou Island, 1.05 sq. km. It's an important port for foreign trade and one of the gateways to the world. It's located in the subtropics and is the most popular tourist area in Hainan. The tourist destinations of Sanya have broken many Chinese records and even world records, and are listed in many guides as "Best in China" and "Best in the World". Sanya is a great place for your next vacation.
Updated: 4/23/15